Starters
Caprese: Fresh "Ovoline" mozzarella, tomatoes, fresh basil, balsamic glaze and olive oil
Bruschetta: Crusty, seasoned bread with cheese, tomatoes, garlic, olive oil, herbs and a balsamic glaze drizzle
Mac & Cheese Bites: Battered smoked gouda mac-n-cheese deep fried served with ranch
Meatballs w/ Marinara: (2) large meatballs simmered in our marinara
Phil's Chips: Thin sliced potato chips, warmed blue cheese, cayenne pepper sauce
Pepp's Nachos: A Tavern favorite! Tavern chips covered with beef, monterey jack and cheddar, black olives, quéso, tomatoes, onions, jalapeños, and sour cream
Totchos: Tater tots topped with beef, lettuce, black olives, cheddar blend,
tomatoes, onions, jalapeños, and sour cream
Pepperolies: Pepperoni and cheeses wrapped in a parmesan dusted flour
tortilla served with warm pizza sauce
Mama Lombardi's BBQ Meatballs: Deep fried Italian meatballs served with homemade tangy BBQ sauce
Giant Onion Rings: Breaded steak cut rings with our homemade dipping sauce
Tavern Fries/ Tots: Our special coated fries: regular or Cajun seasoned / Add cheese or bacon and cheese
Chicken Tenders: Seasoned & breaded chicken with ranch dressing
Buffalo Tenders: Choice of wing sauce, served with celery and blue cheese
Pimento Cheese Spread: House pimento cheese spread, garlic, blessing, herb and cheese crostini.  A Southern favorite
Mozzarella Stix: Breaded mozzarella deep fried with marinara dipping sauce
Fried Pickles: Great southern bar food — pickle chips battered and deep fried with spicy rémoulade for dipping
Jalapeño Poppers: Stuffed with cream cheese and served with ranch dressing
Quéso: Mild white melted cheese sauce with green chilies and jalapeños. Tavern chips
Tavern Entrees
Top Sirloin 10 oz, USDA Choice, parmesan butter, Served with steamed broccoli and  side salad
Chattahoochee Chicken: Marinated char-grilled chicken breast with sautéed mushrooms, melted provolone and bacon strips, rice and one side
Lemon Rosemary Salmon: 8 oz, Atlantic salmon fillet served broiled or grilled over a bed of wilted spinach steamed broccoli and rice. Blackened upon request
Sausage and Roasted Peppers: Sautéed Italian sausage, onions and peppers with marinara, served with confetti rice and one additional side item
Battered Fish n Chips: Pub House Style battered cod fillets served with tartar sauce, coleslaw and Tavern fries
Calzones
Traditional: Pepperoni, Italian sausage, pizza sauce, olive oil, mozzarella and ricotta cheeses
Special Calzone: 5 cheeses with our famous pizza sauce. Create your own by adding any toppings!
Spinach Calzone: Fresh baby spinach, pizza sauce, mozzarella and ricotta cheeses
Monster Zone: Feeds many, choose 6 regular toppings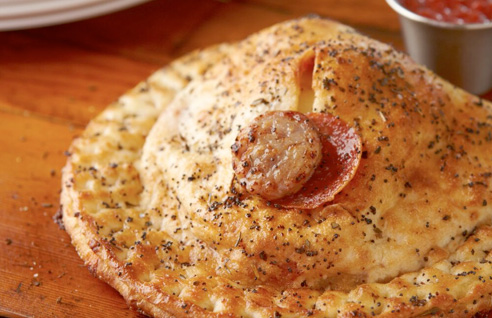 Fresh Baked Breads
Our 18 inch loaf is "blessed" with our secret blend of pure olive oil, herbs and seasonings
Double Bagger: Two loaves served with two red sauces
Bread Stix and Sauce: Served with our signature red sauce
Bread Stix and Dressing: Served with your choice of dressing
Bread Stix and Blessing: Served with a cup of blessing
Cheese Loaf: Melted pizza cheese with red dipping sauce
Desserts
Tiramisu: "Italian Wedding Cake"- espresso soaked lady fingers and mascarpone zabaglione with a dusting of cocoa
New York Style Cheese Cake: Housemade, "Philadelphia Brand®" cream cheese New York Cheesecake
Specialty Cheesecake: House-made signature cheesecakes, updated weekly
Iced Brownies: House recipe, triple chocolate, we dare ya!
Carrot Cake: House-made with our signature recipe, cream cheese icing
Fudge Mountain Brownie: Our warmed iced brownie with vanilla ice cream, whip cream, chocolate, butterscotch fudge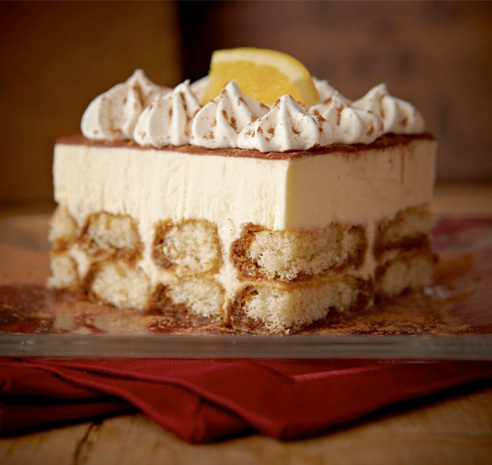 Extras
Additional side of Blessing
Additional side of Dressing
Lunch Specials
Slice Combo: Cheese or Pepperoni slice with a side salad
Pasta: Your choice of lunch portion Meat Lasagna or Spaghetti and Meatballs with Tavern bread
Salad: Select either a Martha's, Garden, Greek or Tavern entrée salad with Tavern bread
Italian Sausage Grinder: Served with Tavern fries
Calzone: Traditional pepperoni and sausage calzone
Meatball Sub: Italian meatballs with our signature marinara served with Tavern fries
Daily Specials
Monday – Kids (Under 10) Eat Free from 5-9pm with adult entrée purchase of nine dollars per child
Large Cheese or Pepperoni pizza $17
Tuesday – Kids (Under 10) Eat Free from 5-9pm with adult entrée purchase of nine dollars per child
Skinny Margaritas 5-Close
Wednesday – Large Cheese or Pepperoni pizza $17
"Burgers and Brews" *Any Tavern Burger and a Pint of beer — *Excludes Double Vision
Thursday – Purchase any pasta, get a second pasta of equal or lesser value or entrée size salad 1/2 off
"Wine Down Night" $5 glasses of house whites and 1/2 off any full bottle wines with purchase
Sunday – 1/2 off Tavern Starters 5-Close, dine-in only, excludes Pepp's Nacho's
Pizza
Toppings
Pepperoni
Italian Sausage
Ground Beef
Ham
Bacon
Yellow Squash
BBQ Sauce
Capicola
Mushroom
Green Bell Pepper
Red Bell Pepper
Green Olives
Black Olives
Pesto
Proscuitto
Fresh Tomatoes
Jalapeño
Hot Pepper Rings (Banana Peppers)
Roasted Garlic
Feta Cheese
Basil
Fresh Baby Spinach
Onions
Red Onion
Broccoli
Zucchini
Blue Cheese
Salami
Premium Toppings
Chicken Breast
Casino Shrimp
Roasted Red Pepper
Artichoke Hearts
Caramelized Onions
Italian Meatball
Anchovies
Sun-Dried Tomato
Greek Olives
Fresh Mozzarella
Specialty Pizzas
Pepperoni's Special: Pepperoni, Italian sausage, mushrooms, green peppers, onions, black olives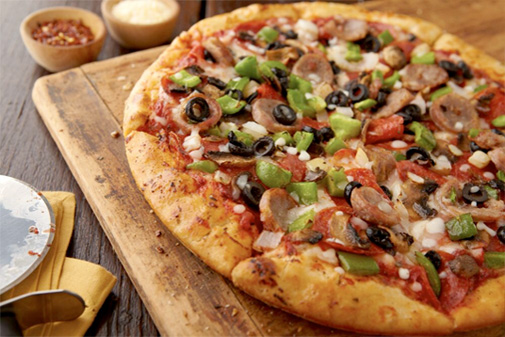 Meat Lovers: Generous portions of pepperoni, Italian sausage, ground beef, julienned ham and bacon
Italian Meat Lovers: Thin crust with pepperoni, sausage, salami, capicola, prosciutto and basil
Ultimate Vegetarian: Sauce Provençale, zucchini, squash, carrots, broccoli, artichoke hearts, sundried tomatoes, mushrooms, onions, green peppers, black olives and tomatoes on our toasted sesame seed thin crust
Philly Cheese Steak: Thinly sliced beefsteak, roasted onions and peppers with cheddar, mozzarella, and provolone cheeses
Bar-B-Que Chicken: Char-grilled chicken breast in our homemade BBQ sauce with sweet red onions and four blend cheese
Phil's Mediterranean: Artichoke hearts, Greek olives, feta cheese, hot pepper rings, olive oil and herbs with four blend cheese on a sesame crust
Hawaiian Maui Wowie: Sweet pineapple, ham and feta cheese with our traditional sauce and four blend cheese
Great White: Rich creamy alfredo with roasted garlic and char-grilled chicken with a pecorino-romano crust
The Milano: A very CHIC pizza; Sauce Provençale with artichokes, sundried tomatoes, spinach, feta cheese, on a pecorino romano crust
Pizza Margherita: Authentic, old world, Italian thin crust pizza with light sauce, fresh Ovaline mozzarella and fresh chiffonade basil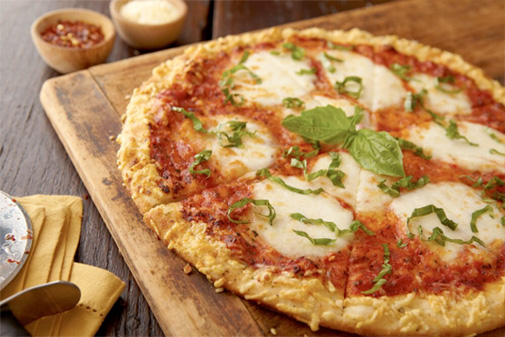 Buffalo Chicken: Sounds crazy, tastes great! Buffalo sauce seasoned chicken with blue cheese crumbles and ranch drizzle
Salads
All salads served with fresh Tavern bread
Add Grilled, Fried, or Blackened Chicken, or Shrimp to any salad

Martha's Vineyard (Our Signature Salad): Baby greens, crumbled bleu cheese, roasted pine nuts, red onions. House raspberry vinaigrette
"Authentic" Greek Salad: Baby greens, kalamata olives, feta cheese, tomato, cucumbers, pepperoncini, beets and red onions. House balsamic vinaigrette
Tavern Salad: Mixed greens, tomatoes, cucumbers, red onion, croutons, bacon, shredded cheddar and monterey cheeses. Choice of dressing
Garden Salad: Baby greens, tomato, cucumber, squash, zucchini, carrot, mushroom, broccoli, peppers, red onion. Choice of dressing
Blue Wedge: Crisp iceberg wedges, crumbled bleu cheese, warm bacon, red onions. House chunky blue cheese
Caesar Salad: Romaine hearts, house croutons, pecorino Romano. Tossed in Caesar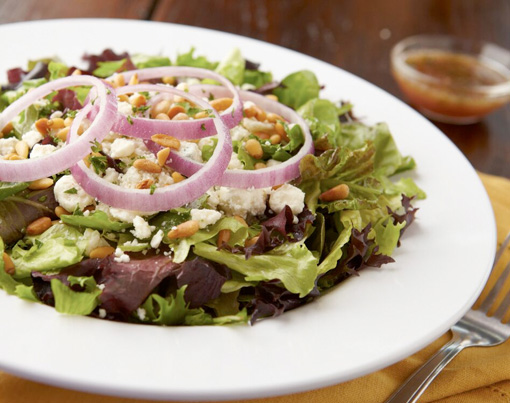 Antipasto Salad: Baby greens, tomato, cucumber, salami, ham, prosciutto, capicola, pepperoni, peppers, kalamata olives, artichokes, beets, mushrooms, provolone. Italian dressing
Side Salad: Mixed greens, tomatoes, cucumbers, and red onions
Pastas
Signature Pastas
Top selections as chosen by guests. Served with Tavern Bread
Baked Chicken Alfredo: Chicken, mushroom, classic alfredo cream, mozzarella
Shrimp and Artichoke: Shrimp, casino butter, artichoke hearts, capers, black olives, fresh baby spinach, sauce Provençale, fettuccine
Meat Lasagna: 5 layered with house meat sauce, ricotta cream and five cheeses
Chicken Fettuccine: Chicken, Provençale, red peppers, mushrooms in pink alfredo cream
Tortellini Chicken: Chicken and primavera veggies in alfredo with cheese tortellini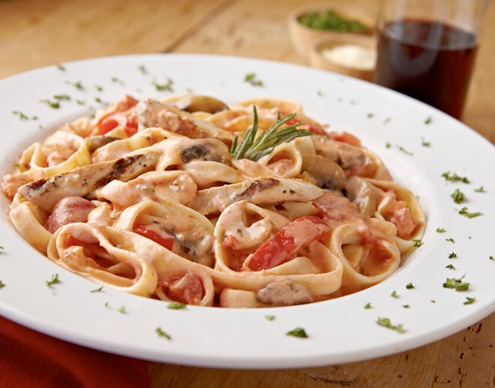 Tavern Pastas
Served with Tavern Bread
Fettucine Alfredo: Pepp's classic with chicken, fettucine and creamy alfredo sauce
Ravioli: Four cheese jumbo ravioli served with our house marinara
Linguini: Marinara or Provençale sauce Add: meatball, chicken or shrimp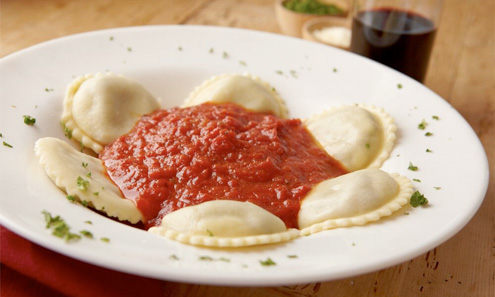 Carbonara: Italian favorite with ham, bacon, proscuitto, broccoli, and heavy cream, fettucine
Baked Pastas
Baked with mozzarella cheese and served with Tavern bread
Chicken Florentine: Onion, spinach & bacon florentine atop chicken, alfredo, rotini, mozzarella
Baked Chicken Alfredo: Chicken, mushroom, alfredo, mozzarella, rotini
Manicotti: Ricotta filled noodles, marinara, mozzarella
Sandwiches
Tavern Burgers
All Tavern burgers are ½ lb Premium Angus Beef. Burgers served with tavern fries or can be substituted as noted
Tavern Burger: Pepp's classic plain burger
Bacon Mushroom Swiss: Sauteéd mushrooms, bacon, swiss
Black & Blue: Blackened seasoning, blue cheese, bacon
Pepp's Western: House BBQ, onion ring, pepper jack
Bacon Egg & Cheese: Bacon, fried egg, choice of cheese
Pimento: House pimento cheese spread, and bacon
Top Your Burger
Cheese: American, Cheddar, Swiss, Provolone, Blue Cheese, Mozzarella, Pimento, Pepper Jack 
Bacon, Fried Egg, Onion Ring, Onions, Mushrooms, Double Meat
Pepp's Classics
Served with Tavern fries
Philly: Cheesesteak, sautéed onions & peppers, provolone
Buffalo Tender: Crispy chicken, wing sauce, mayo, lettuce, blue cheese
Meatball: Italian meatballs, marinara, mozzarella
Italian Sub: Ham, salami, pepperoni, provolone, Italian dressing
Big Fish Sandwich: Tilapia on a challah bun, cheddar, Served Grilled, Blackened or Fried
Italian Sausage: Sweet mild sausage, marinara, mozzarella, onions and peppers
Chicken:
George- Grilled chicken, pineapple, teriyaki, honey, Swiss
BBQ- Grilled chicken, house BBQ, mozzarella
Parmesan: Grilled chicken, parmesan, marinara, mozzarella. Available breaded
Deli Style
Choice of Thick Cut Marble Rye or Sourdough. Served with Tavern fries
Reuben:
Traditional- Corned Beef, Sauerkraut, 1000 Island, Swiss
Georgia- Smoked Turkey, Slaw, 1000 Island, Swiss
Turkey Club: Smoked turkey, bacon, lettuce, tomato, mayo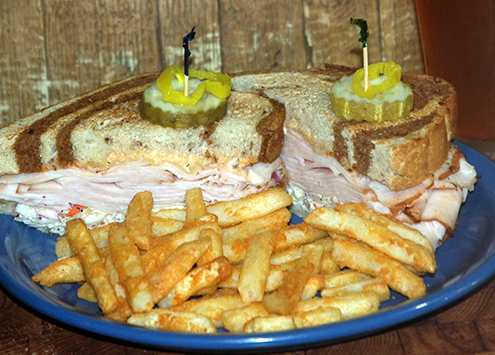 Tavern Sides
Steamed Broccoli
Sliced Tomatoes & Cucumbers
Steamed Mixed Vegetables
Side Salad
Tavern Fries/ Cajun Fries
House Chips/ Cajun Chips
Coleslaw
Onion Rings
Tavern Bread
Black Bean Salsa/ Chunky Salsa
Hott Wings
Orders of 10
Served with bleu cheese or ranch dressing and celery sticks
Jumbo seasoned and deep fried wings Mild, Medium, Hott, Killer, Cajun, Honey BBQ, Lemonyaki, Lemon Pepper, Teriyaki, Larwood, Bayside, Garlic Parmesan, or Asian Sweet Pepper
Baked wings available upon request
Additional Dressing
Additional Celery
Additional Wings Sauce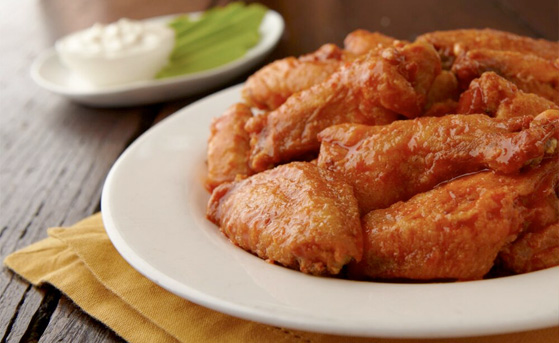 "Hamburgers are cooked to order. Consuming raw or undercooked meats, poultry, seafood, shellfish, or eggs may increase your risk of foodborne illness"